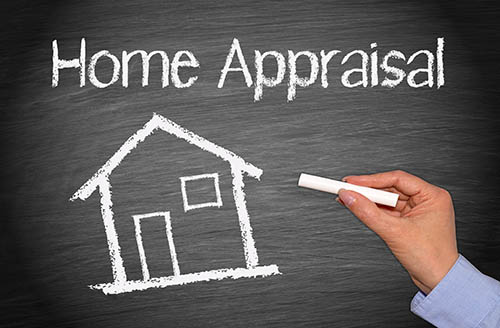 It can be a bit of a surprise if your home turns out to be valued at less than the purchase price offered, but this is the type of thing that can occur in an appraisal situation. While this can change everything from your contract to the amount of your down payment if your home has been appraised at less than you envisioned, here are some options you may want to consider.
Review The Appraisal Contingency Clause
If an appraisal contingency clause is built into the terms of your contract, this means that the terms of your contract can be re-evaluated and re-negotiated if an appraisal happens to come up short. While this is meant primarily to protect the homebuyer against a lower appraisal, it doesn't mean that the terms of a new deal can't be met for the good of both parties.
Get A Second Appraisal
It's entirely possible that the initial appraisal is accurate, but it doesn't necessarily hurt to get a second opinion in the event that the first appraisal seems too low. While you can work in conjunction with your lender to get a second appraisal, you may need to pay for it the second time around in order to get your initial purchasing price. Whether it happens to be good news or bad news, it can be worth the peace of mind to know how to proceed.
Consider A Lower Price
It's less than ideal when your home is appraised for less than the purchase price, but this doesn't have to be a deal breaker when it comes to selling it. While you may be able to get away with a higher price for your home in a hot real estate market, if things have cooled off, this can be an important time to re-negotiate the deal you've got. If a potential buyer likes your home and has already made an offer, they may be happy to decide on new contract terms.
It can be quite disappointing if your home is appraised at a value that is less than the offer you've received, but this doesn't necessarily mean that you'll have to put your home back on the market. Whether you and the potential buyer decide to re-negotiate or get a second opinion, there are options that can be beneficial for both parties. If you're currently going through the appraisal process, you may want to contact your local mortgage professional for more information.