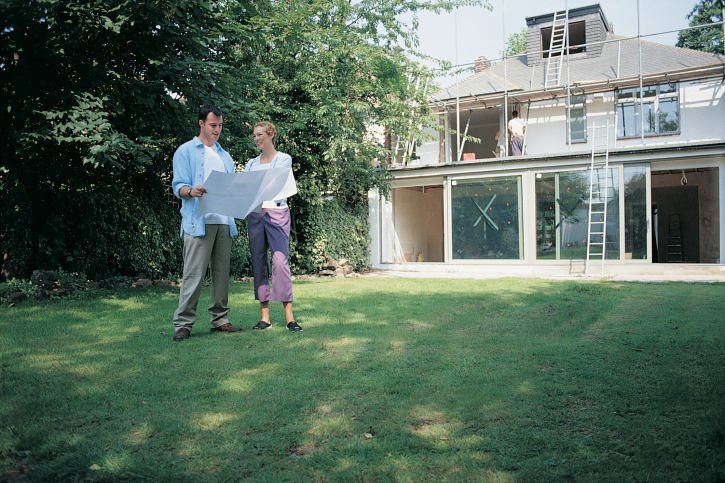 When your home is no longer fully functional for your needs, you may be thinking about moving into a larger home with a more functional floor plan. While this is one option to consider, another option is to renovate your existing home. You could build a wing onto your home, or you could add a second story to the property. There are several reasons why adding a second story to your floor plan may be the best solution for you.
Use the Existing Footprint
When you build a wing outward from your home, you will need to pour more foundation and take up a section of the yard with the new addition. By building upward, you can keep your yard intact and use the existing footprint. You may even be able to build into an attic space without making any structural changes to the home itself.
Improve Property Value
When you add a second story onto your home, you essentially will be adding more usable square footage with finished out space. This can have a direct and significant impact on your property value. You will not need to pay moving expenses or worry about if your existing furniture will fit into a new home. You will be able to enjoy the benefits of a larger and more functional home coupled with the ability to recoup most or all of the cost of the renovation through an increase in property value.
Keep Costs to a Minimum
By using the existing footprint of your home and by avoiding pouring more concrete for the foundation, you will be able to keep costs to a minimum. In some cases, such as if you build into the existing attic, you will not need to adjust the frame or roof to find the additional space you need. You may still need to add drywall, HVAC ducts and other features inside the frame of the home to take advantage of this space, but it generally is more cost-effective to build upward rather than outward when renovating a home.
A major renovation is one that can improve the style of your home, but it often will improve the function and increase value as well. If you are thinking about renovating your home, you may research how beneficial it can be to add more space upward on your home rather than to build outward. Talk with your mortgage professional today to see what financial options you may have available to you for renovating your home.